Auction House In Independence Missouri
Many people often ask us do we also have an auction house in Independence ?  Yes we do. That is also a part of the our estate sale business as well.
Auction Service in Independence Missouri operates on a schedule and we would be more then happy to provide you the schedule of auction services in the auction house .  Check out our upcoming auctions page (Click Here) for updated auction information.
Fun facts about Independence Missouri :
Did you know the original name of Independence was Big Spring ?
Independence was settled in the early 19th century by missionaries sent by the Church of Jesus Christ of Latter Day Saints (Mormons) to convert the Indians living in eastern Kansas and western Missouri.
In the mid-1800s Independence was officially defined by an act of Congress as the starting point of the Oregon Trail.
Did  you know Independence Missouri has a sister city ? Higashimurayama City, Japan is a long running sister city for Independence and they even have a street there named after Independence .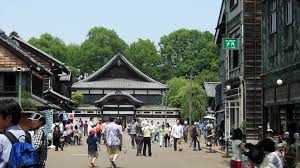 Information about our auction services in Independence :
Every week on Sunday  we sell all the good stuff right here at 1022 West US 24 HWY Independence Mo
64050.
BIDDER REGISTRATION:
All bidders must register and receive a bidder number for use at the auction.
Bidders must use their bidder number on the bid sheet for their bid to be valid.
TERMS:
If Busy Beever is asked to ship any item or items purchaser must pay for the shipping and handling as well as any insurance
ALL PURCHASES ARE TO BE PAID IN FULL THE DAY OF THE AUCTION (30 MINUTES AFTER THE LAST ITEM IS SOLD). CASH, AND CREDIT CARD. The sale price will include Missouri's sale tax and a Buyer's Premium of 5 % that will be added to the final bid accepted by the Auctioneer. If you pay by credit card an additional 3% will also be added.
Cards manually entered will be charged 4 %
We do accept phone bids and absentee bids. Call us with your information to get set up. Credit cards that are ran manually are charged an extra 4%. All other cards that are ran are charged 3 % if attendee is at the live auction.
WARRANTY:
EVERYTHING IN THE AUCTION IS BEING SOLD "AS IS, WHERE IS" WITHOUT WARRANTY WITHOUT GUARANTEE OF ANY KIND, AS TO AGE YEAR OF MANUFACTURER, MAKE, MODEL, CONDITION, DAMAGE ETC
NO EQUIPMENT IS TO BE REMOVED UNTIL COMPLETE SETTLEMENT HAS BEEN MADE. SETTLEMENT MUST BE MADE ANY TIME DURING THE SALE. SETTLEMENT MUST BE MADE THAT SAME DAY!!!
AUCTION HOUSE HOLDS NO LIABILITY.
AUCTION HOUSE In Independence IS NOT responsible for accidents or injuries.
Once an object has been legally transferred over to the winning bidder, Busy Beever ceases holding any liability over the object. Any damages incurred due to its use or misuse is not Busy Beever responsibility
YOU MUST PAY IMMEDIATELY
Most auction houses require that winning bidders pay all or part of the winning bid immediately after the auction. Failure to do so may result in financial penalties or the forfeiture of the item.
We accepts checks up to $50.00!!!! Buyer must pay, $250 for any "NSF" check returned. In dispute over payment, we may recover, and Buyer is liable for any expenses, costs or attorney fees we incur in collecting payment. Our auction house in Independence requires the same.
SUCCESSFUL BIDDERS:
The highest Bidder "Acknowledged" by the auctioneer is the buyer. The auctioneer shall be the sole determinant of all winning bidders and shall hold the official record of all sale prices. The auctioneer's declaration of the winning bidder will be recorded in-house and that record of the sale price shall take precedence over any and all electronic record or online readout or any incorrect notification regarding the winning Bidder And or the final hammer price for any lot sold.
ACCEPTANCE OF TERMS:
Bidding on any item indicates the bidder's acceptance of the above terms and conditions
So on any given Sunday, Visit our Auction House in Independence Missouri and see the many things we have to offer.
We also offer KC Estate Sales through out the metro area.