Our Results Speak For Themselves
SEE OUR PAST SALES
We specialize in Farm Auctions, Estate Auctions, Estate Sales, and Realty Services.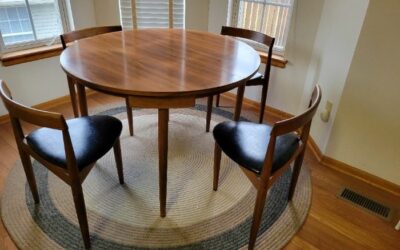 Estate Sale: Large Independence Mid-Century and World traveler estate sale Jewelry, Vintage items, Hand Painted Czech glass, Japanese porcelain and much more! Sale Schedule: When: January 6th - 8th 9AM - 5PM  Address: 2202 Lazy Branch Road Independence,...
Testimonials
Contact us for more information for your auction, estate sale, and realty needs at (816) 820-1124.
Stacey,
Just to let you know that your dad's legacy with Time Out continues on the West Coast. I took her to the salt for the first time, I think, to the San Juan Islands. They are a wonderful archipelago northwest of Seattle, where I have been several times. Time Out exceeded my expectations, with her roominess, sail ability, and speed. I singlehanded, and was able actually on 4 different occasions, to eclipse the speed of my friend in a faster boat with 56 years experience in 55 countries! (Many other times, he was 1-2 miles ahead, but we won't mention that)🤐!
I love the cabin height, galley, roomy head, accessible and plenteous storage, amazingly easy/convenient roller furler jib, and the persistent quality that goes into Hunter boats. My dreams go to taking her to Juneau, AK from Washington, and to the Florida Keys and possibly the Bahamas. She will be well cared for and lovingly used with continuing upgrades.
Thank you for putting her up for sale with Busy Beever last year. I've cc'd Kriss of that business here because she was the contact person who met me in Pleasant Hill and negotiated the exchange.
I meant to post my favorable review of Busy Beever Estate Sales soon after our sale was ended in May 2019, but probably like most people I got distracted by other life activities.
I consider myself a reasonable and not a high maintenance person with reasonable expectations and was very pleased to work with Busy Beever Estate Sales for my in-law's estate sale. As with any review, I try to determine what type of person is leaving the review and most of the time people are quick to leave negative reviews and are either delayed or forget all together to leave a positive review.
I am not an Estate Sale aficionado, but learned from evaluating Estate Sale companies what kind of valuable items you have before they will even consider doing your estate sale and realized many companies only want to work with you when you have fewer/high-dollar items to sell. My mother-in-law should have been a professional interior designer with all the decor items she had available to sell. There were enough items to decorate three homes!
Busy Beever Estate Sales was up for the challenge and maintained positive / open-communication with us and was highly flexible when suggesting we have more than the usual 3-day Estate Sale in order to ensure we sold as much of the folks items vs trashing or giving the items away. They worked on their days off to make this happen.
We felt like the staff was an extension of the family in protecting items from being broken or stolen and not accepting some of the insulting offers on already very reasonably priced items. When an offer was in question, they didn't hesitate to contact family members whether they were on property or by phone. Busy Beever is confident in their business that they have no issues with family being around.
Once we all agreed the sale should be over, their clean-up crew was fabulous as we had a cleaned house for the next stage of selling the home.
Everyone is entitled to their own opinion, but we don't hesitate to recommend Busy Beever Estate Sales. These are hard-working people with compassion and integrity not getting rich off other people's belongings. I wouldn't hesitate to work with them again!
You guys I got a almost new washer an dryer for over 60% off retail. Not only did I get a great price, but the workers there were amazing and hauled both items up a turning flight of stairs. No easy task. Will be back again. Thank y'all so much for helping.
Busy Beever hosts fantastic estate sales. Prices are always reasonable, and the staff is super friendly and knowledgeable.
They did a wonderful job with a very large, very difficult estate. I would highly recommend them to anyone.
Excellent organization, fair prices, friendly and helpful staff! We will look for additional sales offered by Busy Beavers!
Wow! I don't even know where to start. Losing a loved one is very difficult. Taking on the task of going through all of their belongings is overwhelming. Busy Beever did such a great job and made this process as painless as possible for my wife and I. From beginning to end they did such a great job. They were transparent in everything that they did. From setup, parking, organizing, securing our belongings, snow removal, neighbors, etc... The staff are friendly and knowledgable. We are so grateful that we found Busy Beever.
Busy Beever Auctions and Estate Sales
When it comes to real estate auctions, Busy Beever Auctions and Estate Sales is the one-stop solution that can guide you through the entire process. 
As seasoned specialists in the field, estate liquidation is our area of expertise, and we can help you sell your asset for the highest market value. We always want to make sure that you get nothing less than what you deserve. We pride ourselves in being a top auction company in Kansas City. 
If you are a buyer looking for the property of your dreams, you're in luck because Busy Beever has spent years auctioning all kinds of properties, helping people find the perfect properties at the right prices.
Whether it is residential properties (such as a beautiful and dreamy family home, a well-designed and modern bachelor pad) or commercial properties (such as offices, retail stores, hospitals, etc., our liquidator's auction all kinds of real estate) we can help you buy or sell these properties. We also deal with luxury listings, so with us, you can be confident that we know what it takes to auction a wide range of assets.
Bringing buyers and sellers together
Busy Beever Auctions and Estate Sales understands that in today's world, it is no cakewalk to find the perfect buyer or seller for your property. Nor is it an easy experience to go through the process of selling your house on your own, or looking for your dream property without help from industry professionals.
The real estate market is a quickly growing and competitive one, and it can be very difficult to navigate on your own. This is where our team of skilled and seasoned liquidators at Busy Beever come in. We know the struggles of efficiently navigating the market, which is why our purpose is to bridge the gap between buyers and sellers and bring them together in a single platform.
Auctions allow estate liquidation in a safe, fair and timely manner. It is no wonder that real estate auctions are quickly growing to become one of the most popular ways of selling and buying properties. Especially in Kansas City.
Many property sellers prefer this method because it gives them plenty of freedom to sell their property exactly the way they want. On the other hand, buyers in the market prefer this because they know that it is a transparent process that can provide them with a wide range of options and fair market prices.
Buy/sell properties in a fair and transparent manner
At Busy Beever, we always ensure that all our buyers and sellers receive fair and equal treatment. Our team works hard to make sure that whether you are a buyer or a seller, you receive the respect and attention you deserve when you work with us.
With an aim to create a safe and secure estate liquidation platform where people can come together to buy and sell properties in a fair, open, and transparent manner. We have been working very hard over the years to provide you with the best possible auctions service.
With us, you get to sell your asset in a way that works for you. There is no need to compromise. You get to decide when you want to sell it and how you want to sell it. This means that you get to choose a date for the auction, giving you the freedom to follow a timetable that works best for your needs and goals. Then, our team of liquidators will help you come up with a customized approach so you can get the best results.
We believe that every buyer or seller that comes to us should walk away 100% satisfied. We strive hard to deliver customer satisfaction at every turn. From the moment of the first contact till the day you walk away with a fair and right price for your property (or the day you get to call the property of your dreams "mine"), we will be with you every step of the way.
Real estate sold at the right market value
Get the best prices at the right market value for your assets with us. You can be confident that auctions will help you get the best prices possible for your estate. The fast turnaround of an auction enables you to be able to sell at the current market price before the value of your asset drops.
This fair, transparent, and competitive bidding format creates trust and confidence among buyers. If you are a buyer, you don't have to worry about being cheated or whether you are paying a much higher price than the market value. You can rest assured knowing that you have paid a fair price following a fair process.
Find the perfect buyer/seller in no time
We understand that buying or selling properties can stretch for months, often taking up a lot of your valuable time and energy. However, with Busy Beever Auctions and Estate Sales, you can easily buy or sell your property in no time at all.
It usually takes just a few weeks for properties to get sold, which is one of the many benefits of real estate auctions. If you want to achieve real estate liquidation in the earliest possible time, there is no better process than auctioning.
For a buyer, this is great news because it means you get to enjoy your new property with minimum hassle. And for buyers, it means you get to liquidate as quickly as possible.
Work with experienced liquidators who know what they are doing
When it comes to real estate auctions, it's essential to work with professionals who know exactly what they are doing. Busy Beever Auctions and Estate Sales has a team of liquidators who have years of experience working with a wide range of assets.
We know what it takes for an auction to be successful and beneficial properties. We understand the real estate market like the back of our hands. With us, you never have to settle for less.
To buy or sell, or if you want to know more, contact us today!
An Amazing Disney and Sports Auction 2021
Another wonderful Raytown sale in 2020
Another fantastic auction from Busy Beever Auctions in 2019