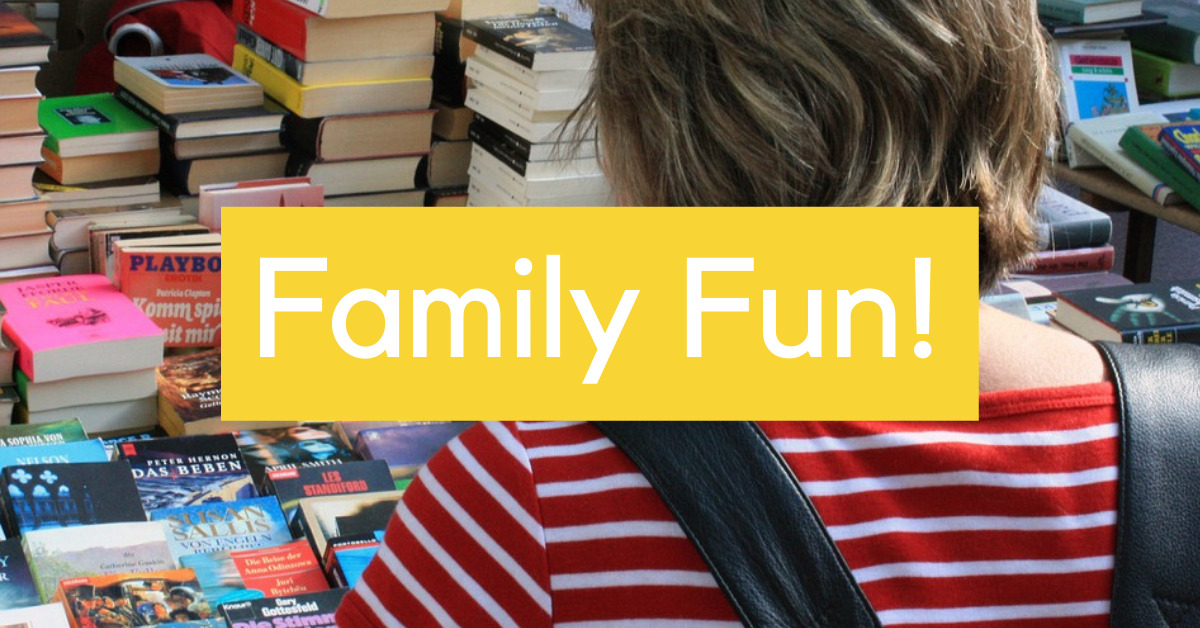 Are you looking for fun things to do in Kansas City? Come have a good time with us at an auction soon! We have auctions quite often and would love to see you there with your family.
A Busy Beever auction is a great place to bring your family to have an unforgettable experience. We pride ourselves on being a family orientated company. Busy Beevers' staff will do their best to make each and every auction a welcoming and family friendly environment. We have refreshments and we try to always make restrooms easily accessible for all auction attendees. We do everything that we can do to make your day fun and stress free
The selection of items at an auction is exponential. We have seen everything from quilts to tractors. At all of our sales, there are a lot of great items for parents and children to look at and learn about together.
Here is a list of some things you could find:
Toys
Tools
Vehicles
Books
Electronics
Sports Equipment
Collectibles
Coins
Furniture
And Much More!
There is so much to choose from at every auction! It is impossible to list everything that you may be able to find at our sales. This mystery of not knowing what you may find is a large part of the fun of attending auctions. You never know what will be in a box or a drawer that hasn't been opened for 20+ years. We have found things that NO ONE expected to be there. Some of these things have been worth a substantial amount of money. You never know what will be at each sale.
Busy Beever has auctioned off a plethora of very unique items that will be sure to wow you and your family. These unique items are once in a lifetime finds that are researched to the highest standards. We are different than other auction companies in this manner. We make sure that you know about what you are bidding on. Keep your eyes open and ready to spot amazing deals.
Building relationships is something that we are dedicated to doing. We want to ensure everyone a quality experience. We strive to make your experience memorable and fun at the same time. We would love for you and your family to come to check out what Busy Beever is about and we assure you will be impressed.
Being able to meet nice people is one of the best things about our auctions. We have a lot of genuinely nice people that regularly come to our auctions. Be sure to keep all of our sales in mind, even our estate sales. They are so much fun as well. It is always a fun time when you are saving money and finding good deals. Our goal is to stay dedicated to our customers, their needs, and the honest service we provide to you each time we have an auction.
Going to a Busy Beever Auction is a very affordable activity to do with your family. You can come to one of our Kansas or Missouri auctions and have a full day of fun and it doesn't cost anything at all to get in or participate. The whole experience is totally free other than bidding on the things you and your family want to purchase. A family can come out to an auction and have a full day of fun for as little money as they want to spend. Simply observing an auction is super enjoyable.
Bringing your child to a Busy Beever Auction will leave a lasting impression that will influence them throughout their whole life. This fun learning experience is one that makes getting out and doing something worthwhile. The kids always love to learn about the history of items that they look at. A huge perk of coming to an auction is the opportunity for education. Kids can learn how to do research on items to find out what they are and how much the item is worth before they bid. This research practice will help them develop a skill that they will use often over the span of their life.
Going to auctions also helps people learn good money management skills. An idea that we thought may be beneficial to help foster these values is to give your child a spending budget at the auction. This set amount of money that they are allowed to spend will help them evaluate what they REALLY want to buy with the limited amount of money that they have. This develops good habits of sticking to budgets and getting the best bang for your buck! With every good deal found, a lesson of value is taught.
New families that come out to see us may not know how auctions operate. That is okay!! We make sure to explain the auction process and schedule so that people know what to do and are not intimidated to bid. If you aren't sure of something feel free to ask any of our staff members and they will be sure to help you. We will do anything that we can to help you better understand how our auctions work. It is simple and easy!
Being around children takes patience. We pride ourselves on being patient. Having patience and knowledge allows us to help you find exactly what you and your family are interested in. We will let you know when a particular item that you're interested in is going to be up for sale.
TIP: Keeping an eye on your child is a must. We want to provide the safest experience possible for your family while attending our awesome auctions. An idea we like to suggest is writing your telephone number on your child's hand any time you're in a public place! This is a good practice no matter where you are. Our auctions are quite large.
A lot of kids leave the auction wanting to be something new when they grow up – an auctioneer!  The bid calling auctioneers do excites them. Check out an example here: https://youtu.be/oD7iKsUZR7k?t=34 It is fast paced, takes skill, and is very fun to listen to. We have some of the best auctioneers in Kansas and Missouri.
So if you are looking for family friendly things to do in KC keep Busy Beever Auctions and Estate Sales in mind. We are excited to show you all what we can do and what we are about.
We post our upcoming sales on BusyBeever.com. We look forward to seeing you at one of our next sales!